Back at it…
So, Let me just say that I am really excited to do the Christmas lights again this year! Last year was great, but it will be nothing compared to this year's show…  Last year was 24 channels and 4,200 lights.  This year we'll have 96 channels of Renard dimmers and right around 14,000 lights.  And this year we get to do it to our own house, which will make things a lot easier and more exciting.  The canvas: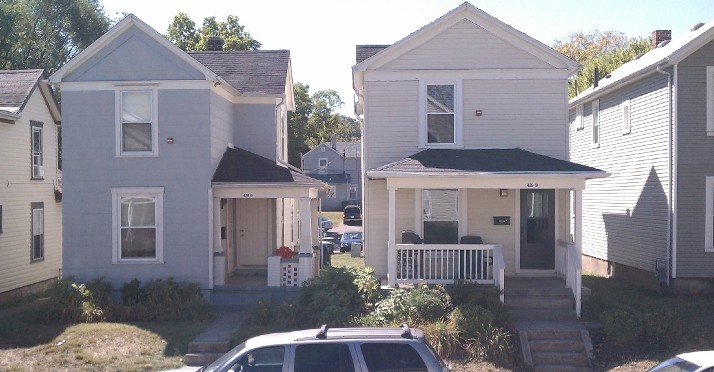 That's our house on the right, and "the nice neighbor ladies" on the left.  We're on the 400 block of Kiefaber, and if you know anything about the UD Ghetto you know this is right at the heart, and everyone will be able to see this!
The geek stuff…
As far as controllers go, I've got one Renard 24 (Kostyun v3.3) from last year.  This year, I bought two Renard SS 24 controllers, and three Renard SS 8 controllers.  The parts just arrived today and I can't wait to start working on them!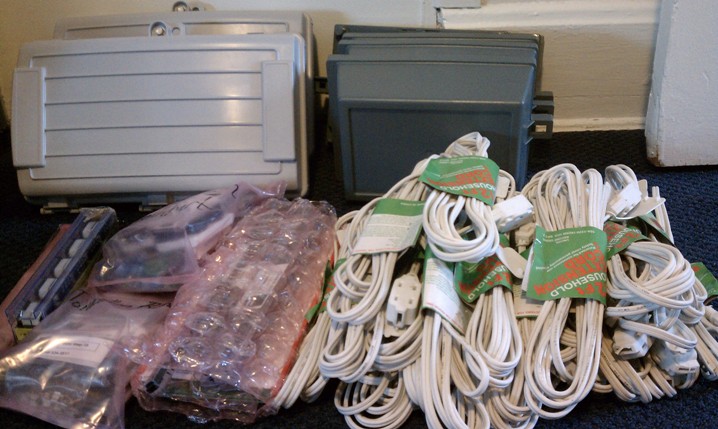 Stay tuned!